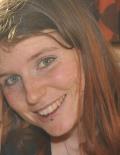 Dr Debbie Russell

Research Fellow
Position
Current
I am a senior research fellow at the Sea Mammal Research Unit (SMRU) and am affiliated with the Centre for Research into Ecological and Environmental Monitoring (CREEM) where I spend one day a week.
Past
2011-2014 Post-doctoral research fellow, Sea Mammal Research Unit, University of St Andrews.
2008-2010 Research fellow, Centre for Research into Environmental and Ecological Monitoring, University of St Andrews.
2005-2009 PhD: "Modelling the effect of climate variation on British seabirds" University of Leeds.
General Information
I am interested in the marine ecosystem and species at the interface between the marine and terrestrial environments, namely seals and seabirds which are dependent on the marine ecosystem for food but on the terrestrial environment for breeding. I am particularly interested in interactions on various levels: among different taxa, between species and humans, and between species and their changing environment.
Research
Investigation of seal population trends and their drivers.
Using a mixture of Bayesian and frequentist methods to analyse harbour and grey seal telemetry data to answer both pure and applied research questions.
Investigation of the impact of anthropogenic structures, their construction, operation and decommisioning, on marine predators.
Using movement and behavioural data within a state-space modelling framework to define activity budgets.
Modelling interactions between seals and fisheries in a spatial context, using state space models.
Modelling the effect of climate variation on British seabirds.
Current Group
PhD: Katherine Whyte, "Behavioural responses by seals to offshore energy activities".
Post Doc: Matt Carter, "Comparative Habitat preference of seals around UK".
Alumni
Post doc

James Grecian (2017), "Man-made structures and Apex Predators: Spatial interactions and overlap" (funded by INSITE)
PhD

J. Chris McKnight (2018). Counting the Cost of Tagging: Quantifying and Reducing the Behavioural and Energetic Impacts of Tags in a Large Marine Vertebrate.
Matt Carter (2018). From pup to predator: Ontogeny of foraging behaviour in grey seal (Halichoerus grypus) pups

Masters

Sara Young (2012). Potential Effects of Captivity on Dive Behaviour and Movement Patterns of Juvenile Grey Seals
Raquel Soley Calvet (2011). Living among giants: Habitat modelling of Harbour porpoise (Phocoena phocoena) in the Northern Gulf of St. Lawrence
J. Chris McKnight (2011). Short-term effects of capture and tag attachment in common seals, Phoca vitulina.
Teaching
2nd year interdisciplinary module "Science Methods"
Marine Mammal Biology and Environmental Biology Masters.

Quantitative Methods for Ecology
Research Methods in Marine Mammal Science
Recent publications
7  (of 7 published available) for dr60 with keyword
management
clear keyword filter
. (source: University of St Andrews PURE)
Please click title of any item for full details.
Ecological Applications

vol.In press 

(Article)
Effects of impulsive noise on marine mammals: investigating range-dependent risk
Gordon Drummond Hastie,
Nathan Merchant,
Thomas Goetz,
Debbie JF Russell,
Paul Thompson,
Vincent Janik
Keywords: Seismic survey, Pile diving, Underwater noise, Auditory damage, Sound propagation, Marine mammals
2017 
(14/8)
Conservation Letters

vol.10 pp.459-468

(Article)
Addressing uncertainty in marine resource management; combining community engagement and tracking technology to characterize human behavior
Kristian Metcalfe,
Tim Collins,
Kirsten E. Abernethy,
Richard Boumba,
Jean-Claude Dengui,
Ricky Miyalou,
Richard J. Parnell,
Kate E. Plummer,
Debbie JF Russell,
Gilbert Koumba Safou,
Dominic Tilley,
Rachel A. Turner,
Hilde Vanleeuwe,
Matthew J. Witt,
Brendan J. Godley
Keywords: Africa, Artisanal fisheries, Behaviour, Fisheries management, Marine spatial planning, Participatory data collection, Resource use, Small-scale fisheries
2017 
(2/2)
vol.602 

(Commissioned report)
2015 
(27/8)
Marine Ecology Progress Series

vol.534 pp.235-249

(Article)
Patterns of space use in sympatric marine colonial predators reveals scales of spatial partitioning
Esther Lane Jones,
Bernie J McConnell,
Sophie Caroline Smout,
Philip Steven Hammond,
Callan David Duck,
Christopher Morris,
David Thompson,
Debbie JF Russell,
cecile vincent,
michelle cronin,
Ruth Jemma Sharples,
jason matthiopoulos
Keywords: Halichoerus grypus, Phoca vitulina, Density estimation, Propagating uncertainty, Species distribution, Telemetry, Area-based conservation
2014 
(3)
(Commissioned report)
2013 
(1)
Journal of Applied Ecology

vol.50 pp.499-509

(Article)
Uncovering the links between foraging and breeding regions in a highly mobile mammal
Debbie JF Russell,
Bernie J McConnell,
David Thompson,
Callan David Duck,
Chris Morris,
John Harwood,
Jason Matthiopoulos
Keywords: Bayesian statistics, Capital breeding, Individually referenced data, Integrated modelling, Marine conservation, Markov Chain Monte Carlo, Migration, Pinnipeds, Site fidelity, WinBUGS
2012 
(2/2)
Canadian Journal of Fisheries and Aquatic Sciences

vol.69 pp.343-353

(Article)
Evidence for sea lice-induced marine mortality of Atlantic salmon (Salmo salar) in western Ireland from experimental releases of ranched smolts treated with emamectin benzoate.
Patrick Gargan,
Gregory Forde,
Neil Hazon,
Debbie JF Russell,
Christopher David Todd
Keywords: Atlantic salmon, emamectin benzoate, marine mortality, salmon lice, farm production cycles, Lepeophtheirus-salmonis, wild salmon, Pacific salmon, pink salmon, post-smolt, infection, Scotland, management
The Secretary
Scottish Oceans Institute
Institiud Chuantan na h-Alba
Gatty Marine Laboratory
East Sands St Andrews
KY16 8LB
Scotland
UK
tel: +44 (0) 1334 463472
fax: +44 (0) 1334 463443
email: soi@st-andrews.ac.uk