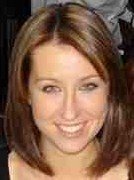 Mrs Esther Jones

Research Fellow
My research interests are to investigate how animals use their environment. Current projects focus on grey and harbour seals around the UK, and the use of spatial models to characterise their distribution and habitat use.
Seal usage maps
The project characterises the marine distribution of grey and harbour seals around the UK at a population level, with associated levels of uncertainty. Density estimation was used and over 20 years of telemetry and survey count data were aggregated to produce GIS maps. As well as academic research, the maps are now used for spatial planning in Environmental Impacts Assessments, and when identifying areas for marine protection. The maps are available to download on Marine Scotland Interactive:
http://www.scotland.gov.uk/Topics/marine/science/MSInteractive/Themes/seal-density
They have also contributed to marine renewable development EIAs:
Moray Firth
http://77.68.107.10/Renewables%20Licensing/SSE_Beatrice_Offshore_Windfarm/ES/ES%20Volume%204%20-%20Annexs/12A%20SMRU%20%20Marine%20Mammals%20Technical%20Report/Annex%2012A%20Appendix%203%20SMRU%20grey%20seal%20usage%20maps.pdf
Forth and Tay
http://77.68.107.10/Renewables%20Licensing/MRP_NNG_Offshore_Windfarm/ES/Appendices/Appendix%2013.4%20-%20SMRU%20Seal%20Characterisation.pdf
http://mainstream-downloads.opendebate.co.uk/downloads/Appendix-13.2---SMRU---SAFESIMM.pdf
Hornsea
http://infrastructure.planningportal.gov.uk/wp-content/ipc/uploads/projects/EN010033/2.%20Post-Submission/Application%20Documents/Environmental%20Statement/7.5.4.1%20Marine%20Mammal%20Technical%20Report.pdf
SCOS paper
Briefing paper 12/05. Marine distribution of grey & harbour seals around the UK. Jones, E. L., McConnell, B.J, Duck, C.D., Morris, C.D., Hammond, P.S., Russell, D.J.F. & Matthiopoulos, J.
Keywords: spatial partitioning, propagating uncertainty, kalman filter, kernel smoothing, GLM, GAM, telemetry satellite tags, aerial survey data.
Seal habitat preference
Habitat preference can be modelled as a function of space use, accessibility, and competition, combined with environmental covariates to describe why animals use geographic space in a certain way. However, animals response to their environment changes throughout space (i.e. the relationship is non-linear), and this is not usually taken into account. Dependant on the spatial scale, model predictions can be affected unless they capture diverse environmental conditions. The project uses 20 years of telemetry data to identify determinants of core seal habitat, delineated geographically around the UK. Models were built using data-rich regions to provide robust predictions to data-sparse and unobserved areas, providing continuous habitat preference maps, determining how grey and harbour seal responses to their environment vary by scale and magnitude.
Keywords: resource selection function, generalised functional response, control point, GLMM.
Seal-shipping interactions
The project will provide a high-level overview of the coincidence of shipping and seal activity, to inform where future monitoring and experimental resources will be most effective. Density estimation techniques will map shipping traffic, which can be compared to seal usage maps in determining areas of potential overlap.
Keywords: spatial comparison.
The Secretary
Scottish Oceans Institute
Institiud Chuantan na h-Alba
Gatty Marine Laboratory
East Sands St Andrews
KY16 8LB
Scotland
UK
tel: +44 (0) 1334 463472
fax: +44 (0) 1334 463443
email: soi@st-andrews.ac.uk