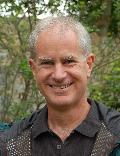 Prof Philip Hammond

Professor
Research group: Sea Mammal Research Unit
Research students (current):
PhD: Gui Bortolotto; Luis Freitas; Tilen Genov; Claire Lacey; Nadya Ramirez; Anna Schleimer
MPhil: Cristel Reyes
Professional Representation:
Member: IUCN Cetacean Specialist Group and Cetacean Red List Authority.
Member: ICES Working Group on Marine Mammal Ecology.
Associate Editor: Marine Mammal Science; Journal of Cetacean Research & Management
Recent publications
4  (of 4 published available) for psh2 with keyword
Capture-recapture
clear keyword filter
. (source: University of St Andrews PURE)
Please click title of any item for full details.
2019 
(4)
Ecology and Evolution

vol.9 pp.4231-4244

(Article)
Decline in abundance and apparent survival rates of fin whales (Balaenoptera physalus) in the northern Gulf of St. Lawrence
Christian Ramp,
Julien Delarue,
Alain Carpentier,
Martine Bérubé,
Per J. Palsbøl,
Richard Sears,
Philip Steven Hammond
Keywords: Abundance, Capture heterogeneity, Capture-recapture, Fin whale, Site fidelity, Survival rate, Terminal bias
2019 
(1)
Ecology and Evolution

vol.9 pp.533-544

(Article)
Variations in age- and sex-specific survival rates help explain population trend in a discrete marine mammal population
Monica Arso Civil,
Barbara Cheney,
Valentina Islas-Villanueva,
Jefferson Alden Graves,
Vincent Janik,
Paul M Thompson,
Philip Steven Hammond
Keywords: Calf survival, Capture-recapture, Mortality rate, Population dynamics, Sex-specific survival, Tursiops
2015 
(1)
Marine Mammal Science

vol.31 pp.298–321

(Article)
Recommendations for photo-identification methods used in capture-recapture models with cetaceans
Kim Urian,
A Gorgone,
Andrew J Read,
Brian Balmer,
Randall S Wells,
Per Berggren,
John W Durban,
Tomo Eguchi,
Will Rayment,
Philip Steven Hammond
Keywords: Capture-recapture, Mark-recapture, Photo-identification, Abundance, Population size estimates
2009
Marine Ecology Progress Series

vol.392 pp.263-276

(Article)
Estimating survival and abundance in a bottlenose dolphin population taking into account transience and temporary emigration
S Magalhães,
R Prieto,
RS Santos,
Philip Steven Hammond
Keywords: Pollock's robust design, Open models, Abundance, Survival, Transience, Temporary emigration, Capture-recapture data, Bottlenose dolphins
The Secretary
Scottish Oceans Institute
Institiud Chuantan na h-Alba
Gatty Marine Laboratory
East Sands St Andrews
KY16 8LB
Scotland
UK
tel: +44 (0) 1334 463472
fax: +44 (0) 1334 463443
email: soi@st-andrews.ac.uk