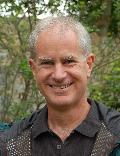 Prof Philip Hammond

Professor
Research group: Sea Mammal Research Unit
Research students (current):
PhD: Gui Bortolotto; Luis Freitas; Tilen Genov; Claire Lacey; Nadya Ramirez; Anna Schleimer
MPhil: Cristel Reyes
Professional Representation:
Member: IUCN Cetacean Specialist Group and Cetacean Red List Authority.
Member: ICES Working Group on Marine Mammal Ecology.
Associate Editor: Marine Mammal Science; Journal of Cetacean Research & Management
Recent publications
8  (of 8 published available) for psh2 with keyword
Diet
clear keyword filter
. (source: University of St Andrews PURE)
Please click title of any item for full details.
2017 
(10)
Marine Mammal Science

vol.33 pp.1149-1169

(Article)
Improved estimates of digestion correction factors and passage rates for harbor seal (Phoca vitulina) prey in the northeast Atlantic
Kate Grellier,
Philip Steven Hammond
Keywords: Digestion, Digestion correction factor, Digestion coefficient, Recovery rate, Passage rate, Harbor seal, Diet, Prey, Otolith, Beak
2016
(Commissioned report)
2016
(Commissioned report)
2016
(Commissioned report)
2016
(Commissioned report)
2014 
(1)
ICES Journal of Marine Science

vol.71 pp.81-89

(Article)
Modelling prey consumption and switching by UK grey seals
Sophie Caroline Smout,
Anna Rindorf,
Philip Steven Hammond,
John Harwood,
Jason Matthiopoulos
Keywords: Apparent competition, Cod recovery program, Encounter rate, Gadhus morhua, Halichoerus grypus, Predator–prey interaction, Predator trap, Prey preference, Prey suitability
2011 
(9/11)
PLoS One

vol.6 

(Article)
2009
Marine Ecology Progress Series

vol.390 pp.265-276

(Article)
The Secretary
Scottish Oceans Institute
Institiud Chuantan na h-Alba
Gatty Marine Laboratory
East Sands St Andrews
KY16 8LB
Scotland
UK
tel: +44 (0) 1334 463472
fax: +44 (0) 1334 463443
email: soi@st-andrews.ac.uk