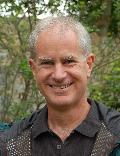 Prof Philip Hammond

Professor
Research group: Sea Mammal Research Unit
Research students (current):
PhD: Gui Bortolotto; Luis Freitas; Tilen Genov; Claire Lacey; Nadya Ramirez; Anna Schleimer
MPhil: Cristel Reyes
Professional Representation:
Member: IUCN Cetacean Specialist Group and Cetacean Red List Authority.
Member: ICES Working Group on Marine Mammal Ecology.
Associate Editor: Marine Mammal Science; Journal of Cetacean Research & Management
Recent publications
13  (of 13 published available) for psh2 with keyword
Distribution
clear keyword filter
. (source: University of St Andrews PURE)
Please click title of any item for full details.
Scientific Reports

vol.8 

(Article)
Assessing cetacean surveys throughout the Mediterranean Sea
Laura Mannocci,
Jason J. Roberts,
Patrick N. Halpin,
Matthieu Authier,
Oliver Boisseau,
Mohamed Nejmeddine Bradai,
Ana Cañadas,
Carla Chicote,
Léa David,
Nathalie Di-Méglio,
Caterina M. Fortuna,
Alexandros Frantzis,
Manel Gazo,
Philip Steven Hammond,
Draško Holcer,
Kristin Kaschner,
Dani Kerem,
Giancarlo Lauriano,
Tim Lewis,
Giuseppe Notarbartolo di Sciara,
Simone Panigada,
Juan Antonio Raga,
Aviad Scheinin,
Vincent Ridoux,
Adriana Vella,
Joseph Vella
2018 
(2)
Aquatic Conservation: Marine and Freshwater Ecosystems

vol.28 pp.216-230

(Article)
Cetacean rapid assessment: an approach to fill knowledge gaps and target conservation across large data deficient areas
Gillian Tracey Braulik,
Magreth Kasuga,
Anja Wittich,
Jeremy J Kiszka,
Jamie Donald John MacAulay,
Douglas Michael Gillespie,
Jonathan Charles David Gordon,
Said Shaib Said,
Philip Steven Hammond
Keywords: Cetaceans, Distribution, Environmental impact assessement, Management, Marine spatial planning, Rapid assessment, Tanzania
2018 
(12)
Conservation Genetics

vol.19 pp.1349-1365

(Article)
2017 
(7)
Deep Sea Research Part II: Topical Studies in Oceanography

vol.141 pp.8-19

(Article)
Distribution, abundance and habitat use of deep diving cetaceans in the North-East Atlantic
Emer Rogan,
Ana Cañadas,
Kelly Macleod,
M. Begoña Santos,
Bjarni Mikkelsen,
Ainhize Uriarte,
Olivier Van Canneyt,
José Antonio Vázquez,
Philip Steven Hammond
Keywords: Design-based abundance, Model-based abundance, Beaked whales, Sperm whales, Pilot whales, Distribution, Deep divers, Habitat models
2017 
(27/12)
Marine Ecology Progress Series

vol.585 pp.213-227

(Article)
2015 
(18/3)
PLoS One

vol.10 

(Article)
2015 
(17/2)
Frontiers in Ecology and Evolution

vol.3 

(Article)
Distribution, abundance, and feeding ecology of baleen whales in Icelandic waters: have recent environmental changes had an effect?
Gisli A Vikingsson,
Daniel G Pike,
Héðinn Valdimarsson,
Anna Schleimer,
Thorvaldur Gunnlaugsson,
Teresa Silva,
Bjarki Þ Elvarsson,
Bjarni Mikkelsen,
Nils Øien,
Geneviève Desportes,
Valur Bogason,
Philip Steven Hammond
Keywords: Climate change, Finwhale, Common minke whale, Whale abundance, Feeding ecology, Humpback whale, Oceanic warming, Habitat modeling
2015 
(27/8)
Marine Ecology Progress Series

vol.534 pp.235-249

(Article)
Patterns of space use in sympatric marine colonial predators reveals scales of spatial partitioning
Esther Lane Jones,
Bernie J McConnell,
Sophie Caroline Smout,
Philip Steven Hammond,
Callan David Duck,
Christopher Morris,
David Thompson,
Debbie JF Russell,
cecile vincent,
michelle cronin,
Ruth Jemma Sharples,
jason matthiopoulos
Keywords: Halichoerus grypus, Phoca vitulina, Density estimation, Propagating uncertainty, Species distribution, Telemetry, Area-based conservation
2013 
(8)
Biological Conservation

vol.164 pp.107-122

(Article)
Cetacean abundance and distribution in European Atlantic shelf waters to inform conservation and management
Philip Steven Hammond,
Kelly Macleod,
Per Berggren,
David Louis Borchers,
M Louise Burt,
Ana Cañadas,
Genevieve Desportes,
Greg P Donovan,
Anita Gilles,
Douglas Michael Gillespie,
Jonathan Charles David Gordon,
Lex Hiby,
Iwona Kuklik,
Russell Leaper,
Kristina Lehnert,
Mardik Leopold,
Philip Lovell,
Nils Øien,
Charles G. M. Paxton,
Vincent Ridoux,
Emer Rogan,
Filipa Isabel Pereira Samarra,
Meike Scheidat,
Marina Sequeira,
Ursula Siebert,
Henrik Skov,
Mark Tasker,
Jonas Teilmann,
Olivier Van Canneyt,
José Antonio Vázquez
Keywords: Conservation status, North Sea, Line transect sampling, SCANS, Harbour porpoise, Bottlenose dolphin, Common dolphin, White-beaked dolphin, Minke whale, Bycatch, Habitats Directive
2013 
(25/3)
Marine Ecology Progress Series

vol.478 pp.273–285

(Article)
2012 
(21/5)
PLoS One

vol.7 

(Article)
2007 
(26/2)
Journal of the Marine Biological Association of the United Kingdom

vol.87 pp.313-320

(Article)
2006 
(6)
Ecology and Society

vol.11 

(Article)
Modeling distribution and abundance of Antarctic baleen whales using ships of opportunity
Sharon L. Hedley,
Philip Steven Hammond
Keywords: Abundance, Antarctic, Baleen whale, Cetacean, Distance sampling, Distribution, Line transect, Platform of opportunity, Spatial model, Coastal British Columbia, Line transect surveys, Social-organization, Relative abundance, Harbor porpoises, South Georgia, Jackknife, Cetaceans, Mortality, Patterns
The Secretary
Scottish Oceans Institute
Institiud Chuantan na h-Alba
Gatty Marine Laboratory
East Sands St Andrews
KY16 8LB
Scotland
UK
tel: +44 (0) 1334 463472
fax: +44 (0) 1334 463443
email: soi@st-andrews.ac.uk