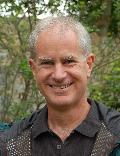 Prof Philip Hammond

Professor
Research group: Sea Mammal Research Unit
Research students (current):
PhD: Gui Bortolotto; Luis Freitas; Tilen Genov; Claire Lacey; Nadya Ramirez; Anna Schleimer
MPhil: Cristel Reyes
Professional Representation:
Member: IUCN Cetacean Specialist Group and Cetacean Red List Authority.
Member: ICES Working Group on Marine Mammal Ecology.
Associate Editor: Marine Mammal Science; Journal of Cetacean Research & Management
3 (of 3 published available) for psh2 with keyword Modeling clear keyword filter. (source: University of St Andrews PURE)
Please click title of any item for full details


Distribution, abundance, and feeding ecology of baleen whales in Icelandic waters: have recent environmental changes had an effect?
Gisli A Vikingsson,
Daniel G Pike,
Héðinn Valdimarsson,
Anna Schleimer,
Thorvaldur Gunnlaugsson,
Teresa Silva,
Bjarki Þ Elvarsson,
Bjarni Mikkelsen,
Nils Øien,
Geneviève Desportes,
Valur Bogason,
Philip Steven Hammond
Frontiers in Ecology and Evolution
2015 vol.3
The Secretary
Scottish Oceans Institute
Institiud Chuantan na h-Alba
Gatty Marine Laboratory
East Sands St Andrews
KY16 8LB
Scotland
UK
tel: +44 (0) 1334 463472
fax: +44 (0) 1334 463443
email: soi@st-andrews.ac.uk