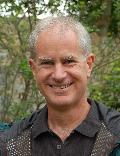 Prof Philip Hammond

Professor
Research group: Sea Mammal Research Unit
Research students (current):
PhD: Gui Bortolotto; Luis Freitas; Tilen Genov; Claire Lacey; Nadya Ramirez; Anna Schleimer
MPhil: Cristel Reyes
Professional Representation:
Member: IUCN Cetacean Specialist Group and Cetacean Red List Authority.
Member: ICES Working Group on Marine Mammal Ecology.
Associate Editor: Marine Mammal Science; Journal of Cetacean Research & Management
Recent publications
6  (of 6 published available) for psh2 with keyword
NERC
clear keyword filter
. (source: University of St Andrews PURE)
Please click title of any item for full details.
2018 
(1)
(Commissioned report)
2016 
(12)
Journal of Applied Ecology

vol.53 pp.1642-1652

(Article)
Avoidance of wind farms by harbour seals is limited to pile driving activities
Debbie JF Russell,
Gordon Drummond Hastie,
David Thompson,
Vincent Janik,
Philip Steven Hammond,
Lindesay Alexandra Sarah Scott-Hayward,
Jason Matthiopoulos,
Esther Lane Jones,
Bernie J McConnell
Keywords: Complex Region Spatial Smoother, Disturbance, Marine renewables, Marine spatial planning, Pinnipeds, Renewable energy, Spatially Adaptive Local Smoothing Algorithm, Spatially adaptive smoothing , Underwater noiseNERC, BEIS/DECC, Scottish Government
2015 
(11)
Oikos

vol.124 pp.1462-1472

(Article)
Intrinsic and extrinsic drivers of activity budgets in sympatric grey and harbour seals
Debbie JF Russell,
Brett Thomas McClintock,
Jason Matthiopoulos,
Paul Thompson,
David Thompson,
Philip Steven Hammond,
Esther Lane Jones,
Monique MacKenzie,
Simon Moss,
Bernie J McConnell
Keywords: Area-restricted search, Bayesian , Energetic requirements, Energy budget, Hidden process models, Pinnipeds, Time budgetBEIS/DECC, NERC
2014 
(12)
Global Ecology and Conservation

vol.2 pp.118-128

(Article)
Long-term trends in the use of a protected area by small cetaceans in relation to changes in population status
Barbara Cheney,
Ross Corkery,
John Durban,
Kate Grellier,
Philip Steven Hammond,
Valentina Islas Villanueva,
Vincent Janik,
Susan Lusseau,
Kim Parsons,
Ben Wilson,
Paul Thompson
Keywords: Abundance, Bayesian, Bottlenose dolphin, Mark-recapture, Photo-identification, Special Area of Conservation
2013 
(25/3)
Marine Ecology Progress Series

vol.478 pp.273–285

(Article)
2009
Marine Ecology Progress Series

vol.390 pp.265-276

(Article)
The Secretary
Scottish Oceans Institute
Institiud Chuantan na h-Alba
Gatty Marine Laboratory
East Sands St Andrews
KY16 8LB
Scotland
UK
tel: +44 (0) 1334 463472
fax: +44 (0) 1334 463443
email: soi@st-andrews.ac.uk